Kayaking: How to Rent & Top Three Spots to Paddle to
Kayaking is now easier than ever thanks to Fort Wayne Outfitters and the addition of Promenade Park! With a new kayak launching area and easy access to the river from the Outfitters, there has never been a better time to get on the rivers and enjoy paddling.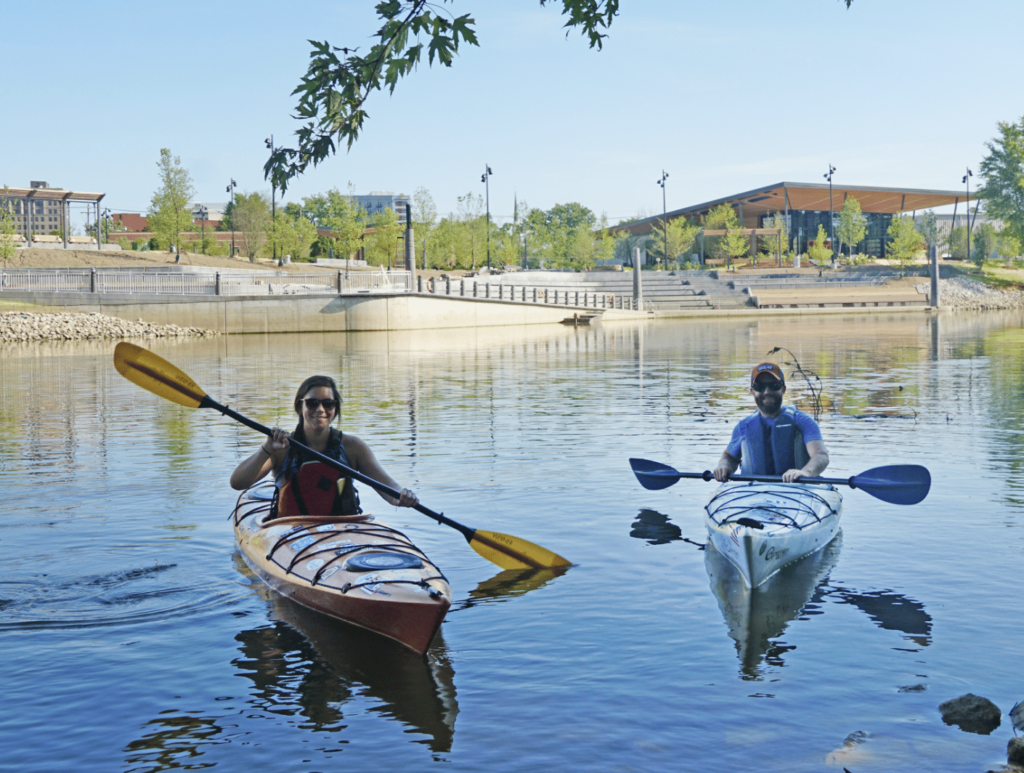 Our rivers are made up of the St. Marys River, St. Joseph River, and the Maumee River. If you enter the rivers from the Outfitters, you will be starting on the St. Marys River. With great views of the downtown skyline and all areas of Promenade Park, this is one of the best views in town. Try paddling out to the center of the river between the Parkview Tree Canopy Trail and the Park Foundation Pavilion. Take a moment to take a breath and take it in. It's a stunning mix of nature in our urban core.
Next, paddle east to the Martin Luther King Jr. Memorial Bridge at the north side of Headwaters Park. It's a stunning view, especially at sunset when it is lit up and the sun is lighting up the sky around it. Make sure to wave to locals on the bridge that like to stop and watch the water traffic go by.
Last but not least, check out the confluence where all three rivers come together. You will find that this beautiful spot is wide and open. It looks at the Lakeside Neighborhood to the east, Conjure Coffee to the south, the Water Filtration Plant to the north, and Three Rivers Apartments to the west. The St Marys River flows to the east to meet the St. Joseph River that flows to the south. They come together to create the Maumee River that heads south and to the east from downtown Fort Wayne. It's a magical space and the birthplace of Fort Wayne.
Whether you are looking to connect with nature, find our roots, or take a beautiful photo, these three areas are places that you can't miss. Each river has its own flow and feel. Being on a kayak is a completely different experience than looking from the roads or the trails. Contact Fort Wayne Outfitters at (260) 420-3962 and stop in and see them at 1004 Cass Street. Paddling will offer you a brand new perspective on Fort Wayne, especially from these three locations!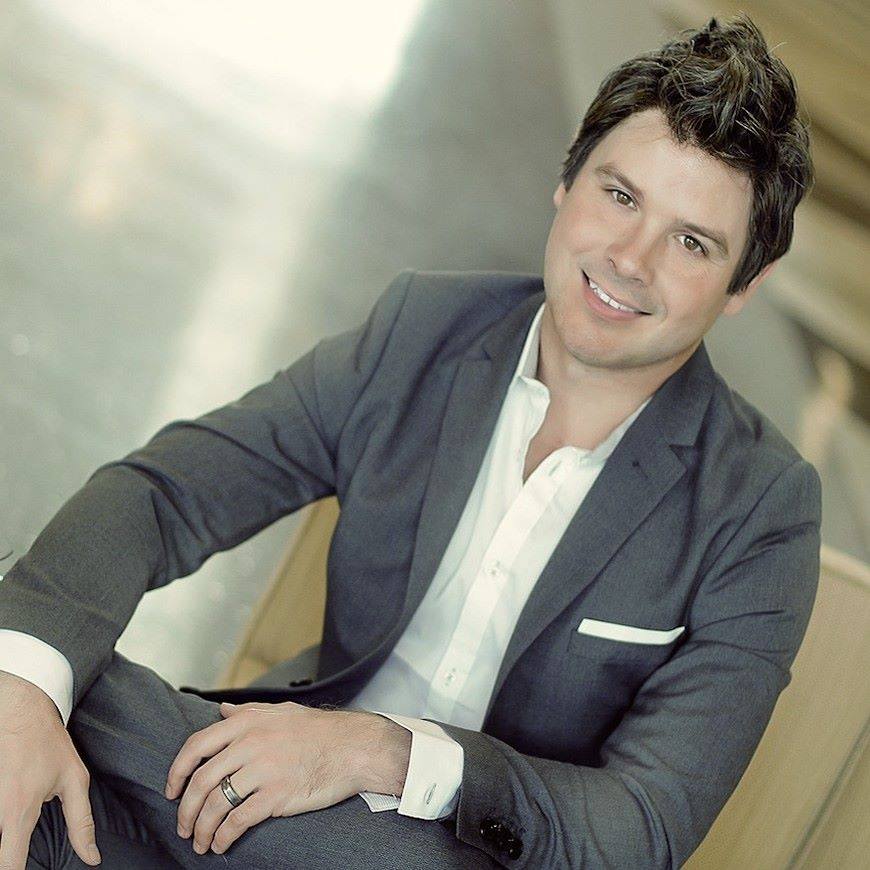 by Stephen J. Bailey, owner of PH Digital. Stephen has owned a digital marketing company since 2006 and works out of the Anthony Wayne Building in downtown Fort Wayne. When he isn't on our rivers, he serves on multiple boards and committees in northeast Indiana.