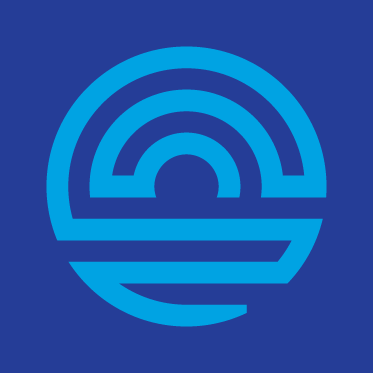 Connect
LATEST NEWS
Stay Current
Get the latest news about Riverfront Fort Wayne.
---
---
GO TO THE BLOG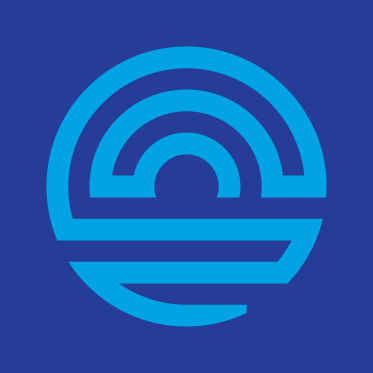 Promenade Park Construction Update
Promenade Park construction update: Weather impacts Grand Opening plans The City of Fort Wayne to...
More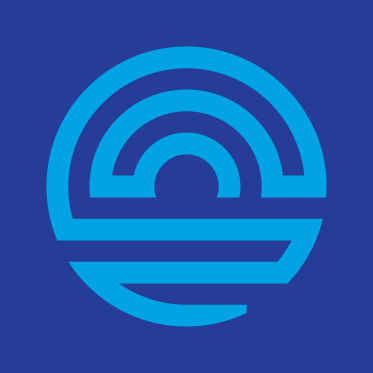 Halfway There: Riverfront Public Meeting Set for March 7
The planning process for the next phases of Riverfront Fort Wayne is halfway complete and residents ...
More
Be a River Advocate
Join us in keeping our rivers clear, active and vibrant.
Volunteers Needed for Riverfront Cleanups (Riparian Management)
If you would like to participate in a Riverfront cleanup, please follow this link to find the scheduled time that works best for you. If you have a group of 10 or more volunteers, please contact Dan Wire at 260-427-6408 to arrange a cleanup for your group. Sign up online!
Volunteers will clip honeysuckle limbs from bushes, cut down the remaining trunks with handsaws and carry the brush to an area in the park. All tools and work gloves will be provided. The honeysuckle stems are not prickly and the brush isn't heavy. This is a family-friendly activity so children are welcome, too. Please dress for the weather! Close-toed shoes, like tennis shoes, are recommended.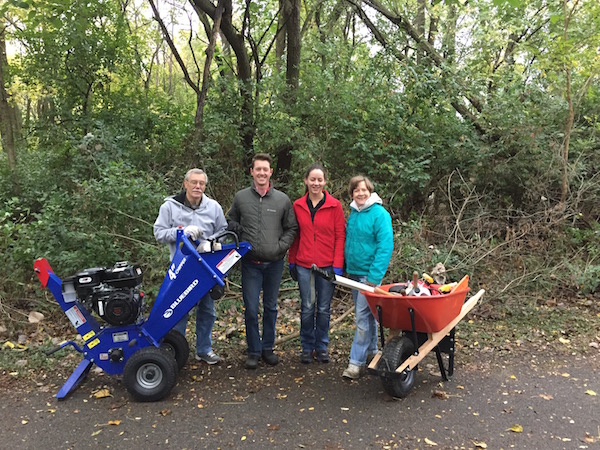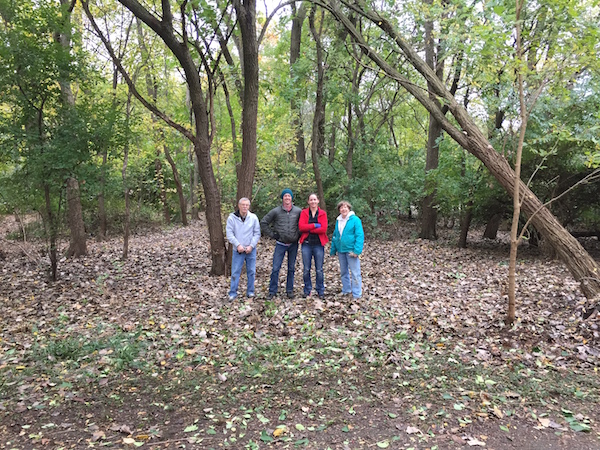 "Before" and "After"  photos of students from The Crossing High School.
Our Partners in Riverfront Advocacy:
Clean Water Initiatives: City Utilities offers many ways to support water quality improvement with its Clean Water Initiatives.
Tri-State Watershed Alliance: sustains healthy watersheds that support thriving communities and economies with increased recreational and business opportunities.
St. Joseph River Watershed Initiative: improves water quality in the St. Joseph River Watershed by promoting economically and environmentally compatible land uses and practices.
St. Marys River Watershed Project: focuses on best management practices (BMPs), water quality monitoring, public education, community outreach and ecosystem restoration activities throughout the St. Marys River Watershed.
Save the Maumee: is a grassroots organization that preserves, protects and improves the ecosystems of the Upper Maumee River and watershed by increasing public awareness through advocacy, collaboration, education and hands-on projects.
Little River Wetlands Project: restores and protects wetlands in the historic watershed of the Little River (a major tributary of the Wabash River), and provides educational opportunities that encourage good stewardship of wetlands and natural ecosystems.
Acres Land Trust: protects land and preserves natural areas in northeast Indiana, southern Michigan and northwest Ohio together with ACRES members.
Allen County Partnership for Water Quality: provides education, information, outreach concerning issues impacting and impacted by storm water.
IDEM Hoosier Riverwatch: involves citizens in becoming active stewards of Indiana's water resources through watershed education, water monitoring, and cleanup activities.
Why is it important to restore our Riparian Buffers?
Riparian buffers conserve and protect the areas adjacent to streams and rivers. When functioning properly they act as a vegetated, protective area between a body of water and human activity and development. The vegetation within riparian buffers plays a critical role in providing for a healthy riverine system. An important first step in good stewardship of our rivers' buffers is to remove invasive species to make room for native species to be replanted. By volunteering just a few hours on a Saturday, you and your group can help us make great strides in restoring our Riparian Buffers!
FAQs
Got questions? So do we.
General
What happened to the apostrophe in the St. Marys River?
+
According to the United States Board on Geographic Names, it is correct to write St. Marys River, and incorrect to write St. Mary's River. In all communications, Riverfront Fort Wayne will use St. Marys River, and will advocate for the elimination of St. Mary's River in all other signage and communication.
Can we keep our rivers from flooding?
+
Controlling flooding and protecting public and private property from flood damage is a challenge for many communities on rivers. Riverfront Fort Wayne has designed its developments to accommodate flood waters by channeling them into natural low and open areas and not allowing development in areas we know are flood-prone.
Does the riverfront have wi-fi?
+
No, unfortunately the riverfront does not offer wi-fi at this time.
Does it cost anything to get in?
+
Riverfront Fort Wayne is considered a public park, and there is no park admission. However, certain events will charge admission, so be sure to check the event's calendar listing.
Water Quality
What can I do to help make our rivers cleaner?
+
You can have a big impact on the quality of rainwater runoff that flows from your house and yard into our rivers. When it rains, rainwater runs over the lawn and over hard surfaces and picks up whatever it comes into contact with. So rainwater runoff may carry with it the empty pop bottle you threw out the car window, or the bacteria from dog waste on your lawn. It can even pick up the chemicals in the fertilizer you spread or the insecticide you use.
Reducing bacteria in our rivers requires that we all work together to improve public and private sewer systems and that businesses follow the law when discharging any kind of wastewater. Never throw trash or cigarette butts in the street or in a parking lot. Use recycling containers for plastic, glass, metal and paper.
What is Fort Wayne doing to clean up our rivers?
+
Fort Wayne is investing $240 million to upgrade the sewage treatment plant so that it can take and treat more sewage. It is also constructing new storm sewers and building a large tunnel in the bedrock under Fort Wayne that will store sewage during rainy weather then take it to the sewage treatment plant later when the plant can treat it.
The city is working to reduce other pollutants that get into the rivers from rainwater runoff by implementing programs such as the rain garden program to slow down the rainwater runoff and take out some of the pollutants before the water gets to a river.
In addition to these efforts, the city has begun to implement the Riparian Management Plan brought forth by the consulting group Biohabitats. You can review that full plan here.
What kinds of pollutants are in the rivers? Where do they come from?
+
Fort Wayne's rivers are affected by multiple sources of pollution. The main categories are sediment, nutrients, bacteria/pathogens and chemicals.
Many Midwestern cities, such as Fort Wayne, collect both rainwater runoff and sanitary wastewater in the same set of sewer pipes called "combined sewers." Sometimes when it rains, combined sewers do not have enough capacity to carry all the rainwater and wastewater or the sewage treatment plant cannot treat all of the combined flow. In this situation, the combined wastewater overflows, and in Fort Wayne's case, it goes into one of the three rivers – creating a combined sewer overflow (CSO).
Fort Wayne is now investing in construction projects to reduce the amount of combined sewage that goes into our rivers and streams.
Why are our rivers brown?
+
As Fort Wayne's rivers move, they collect soil, sediment and debris washed from farm fields and developed land when it rains. You may have noticed that after a heavy rain, the rivers look even more brown than when it hasn't rained for a while. This is because of the kind of soil we have in northeastern Indiana is made up of very tiny particles that tend to float easily.
In areas of the country where the soil is sandy, river water is clearer because the sand sinks to the bottom. But even though our rivers will never be completely clear and pure, we can do a lot to make them cleaner.
A watershed is an area of land where all the water that falls and drains off goes into the same place. Watersheds can be large or small. They may cross county, state and national boundaries. In addition, there may be inception-style watersheds within watersheds.
For example, downtown Fort Wayne is in the Lower St. Joseph River watershed, which is in the St. Joseph River watershed, which is part of the Maumee River watershed, which is part of the Lake Erie watershed, which is part of the Great Lakes watershed.
Basically, that means rainwater that falls from the roof of a downtown building could eventually end up in Lake Erie.
Riverfront Activities
Is it safe to eat the fish I catch in Fort Wayne's rivers?
+
The Indiana Department of Health publishes a fish consumption advisory indicating which fish are safe to eat and how often. Restricted consumption is recommended for fish that are likely to contain high levels of PCBs and/or Mercury. Visit the site here: http://www.in.gov/isdh/23650.htm
What kinds of fish do we have in our rivers?
+
Surveys by the Indiana Department of Natural Resources have found a variety of sport and non-game fish in the rivers. Saugeye, a walleye-sauger hybrid, have been found along with largemouth and smallmouth bass, white and black crappie, bluegill, catfish, river chub, creek chub, yellow bullhead and longear sunfish. Non-game fish such as carp and suckers account for most of the identified species.
Can we swim in our rivers?
+
Although swimming in Fort Wayne's rivers is not prohibited, there are health and safety concerns that discourage people from doing so. Depending on water levels and other environmental factors, pollutants can affect your health if you swim in affected waters. Fort Wayne's public swimming pools and splash pads or private lakes and ponds are safer swimming options.
How deep are our rivers?
+
The depth varies according to location and the amount of rain. In summer when it is very dry, areas of the rivers, such as just below the St. Joe Dam at Johnny Appleseed Park, may be just a few inches deep. During flood conditions, the Maumee River near the Hosey Dam may be 15 – 17 feet deep. People should not wade or swim in the rivers, especially after heavy rains when the depth and current can be uncertain.
Where do Fort Wayne's rivers begin and where do they go?
+
Many people think rivers flow from north to south, but Fort Wayne's rivers are great examples of rivers that don't flow in the direction you think they might.
Fort Wayne sits on what is known as the St. Lawrence continental divide that separates the Great Lakes Basin from the Gulf of Mexico watershed. Although the land around Fort Wayne is fairly flat, the city is actually on a small ridge that resulted from receding glaciers that covered the area in the Ice Age.
The St. Joseph River begins in Hillsdale County, Michigan. It flows southeast into Ohio where it turns and flows southwest to Fort Wayne.
The St. Marys River begins near Celina, Ohio. It flows northwest into Fort Wayne where it meets the St. Joseph River near Headwaters Park. The two rivers combine to form the Maumee River. It flows in a northeasterly direction and ends at Toledo where it dumps into Lake Erie. The Maumee River is the largest tributary to the Great Lakes. So some of Fort Wayne's rivers flow generally to the north and east and others flow to the south and west.
Can I drive a motorized vehicle on the Rivergreenway?
+
Generally no, only maintenance, utility and emergency vehicles are allowed to drive on the Rivergreenway. The only motorized vehicles that are allowed by trail users on the Rivergreenway are Segways and personal mobility devices for disabled persons, such as electric wheelchairs.
Can I camp at the riverfront?
+
No, the riverfront does not allow camping.
Where can I rent canoes, kayaks and bikes?
+
Fort Wayne Outfitters located at 1004 Cass Street rents bikes and paddle sport equipment (www.fwoutfitters.com).