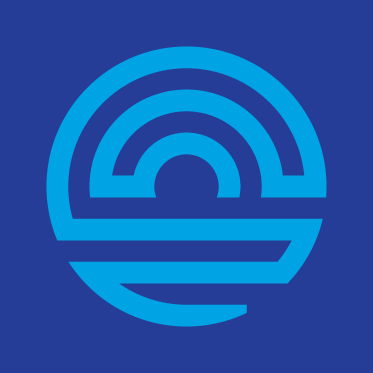 Connect
LATEST NEWS
Stay Current
Get the latest news about Riverfront Fort Wayne.
---
---
GO TO THE BLOG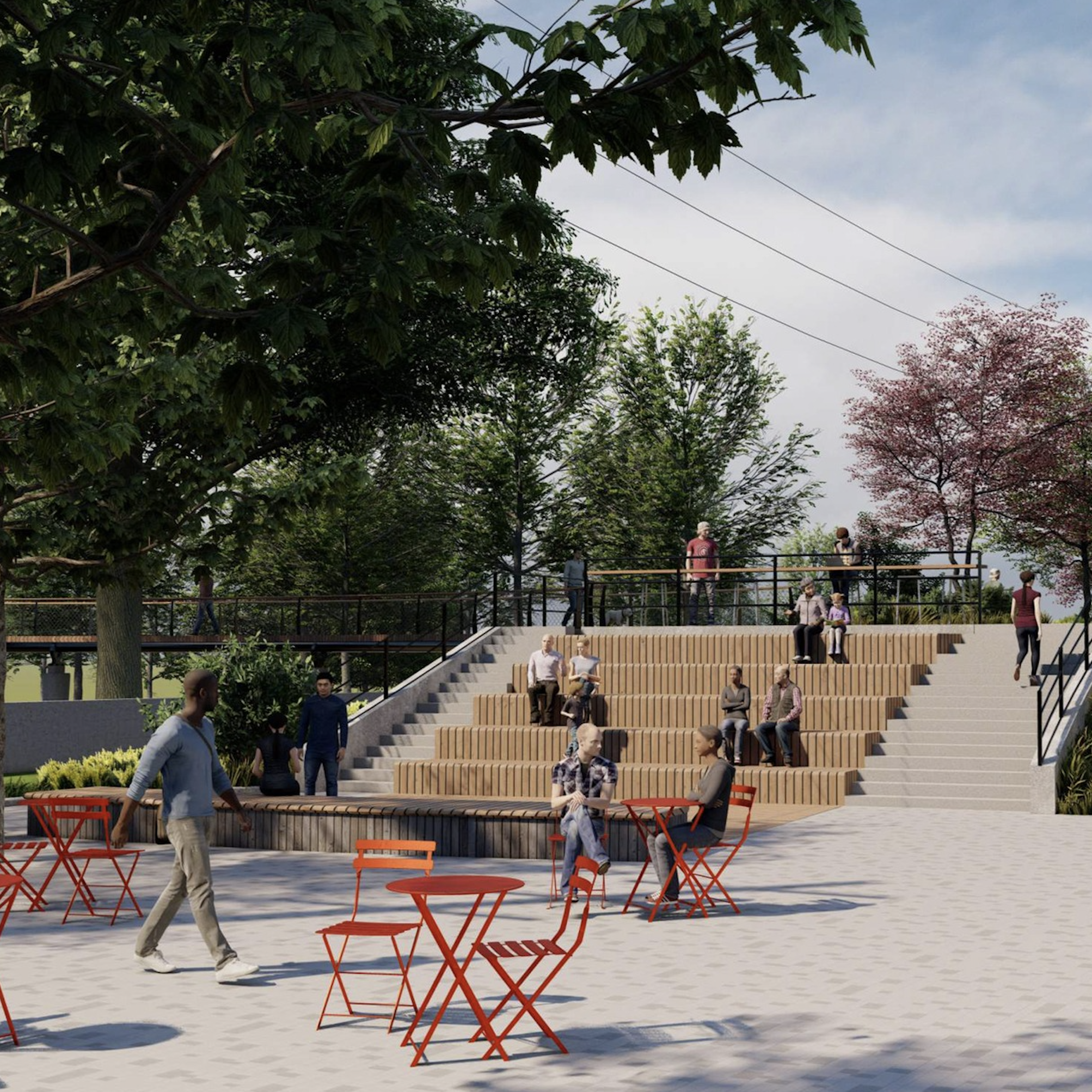 Mayor Henry Leads Riverfront Phase IIB Groundbreaking Celebration
Progress along Fort Wayne's riverfront continues as Mayor Tom Henry today joined the City of Fort ...
More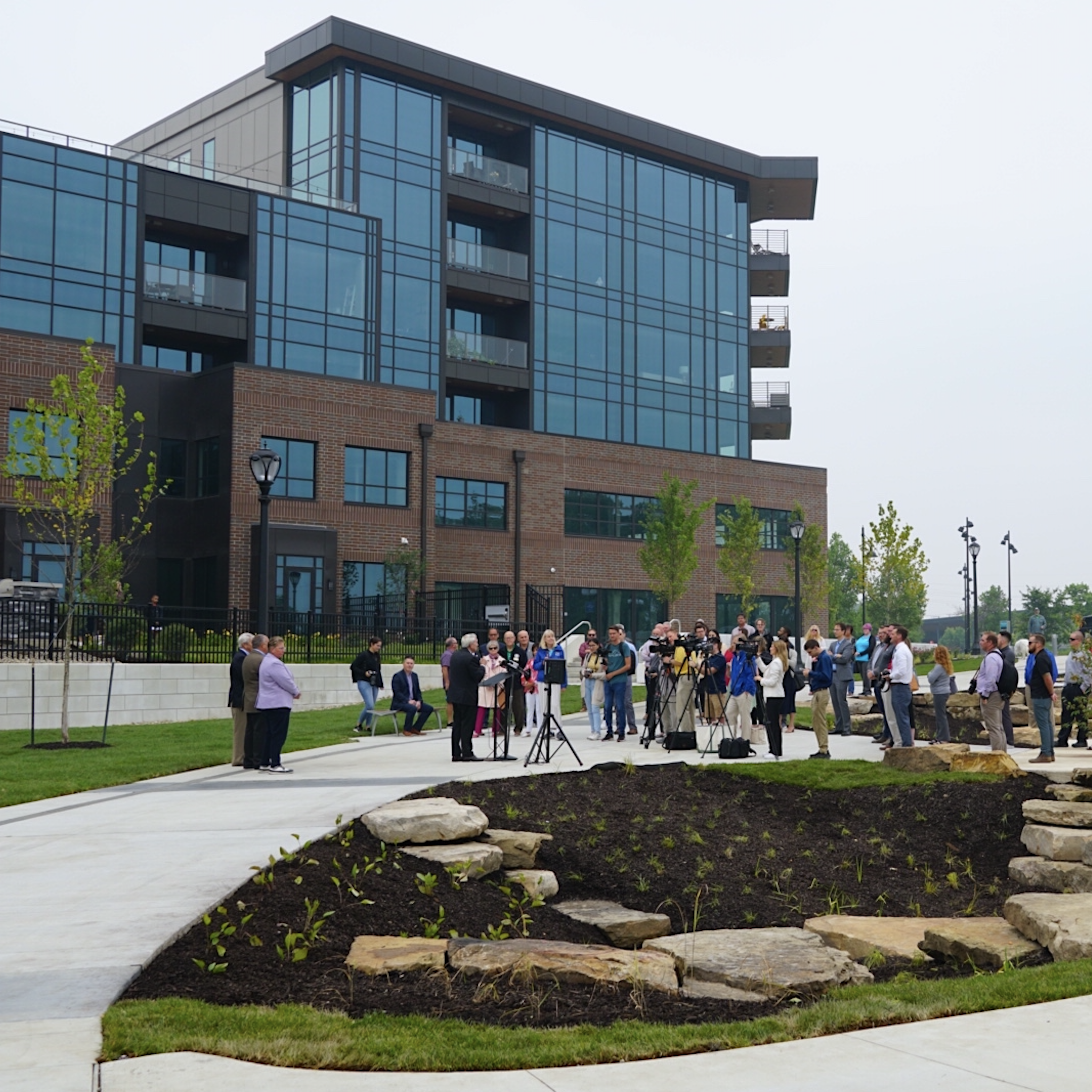 Mayor Henry Leads Celebration of Grand Opening for The Riverfront at Promenade Park and Riverfront Park Phase IIa
Fort Wayne's continued growth and momentum were on display as Mayor Tom Henry led a grand opening ...
More
Be a River Advocate
Join us in keeping our rivers clear, active and vibrant.
Volunteers Needed for Riverfront Cleanups (Riparian Management)
If you would like to participate in a Riverfront cleanup, please follow this link to find the scheduled time that works best for you. If you have a group of 10 or more volunteers, please contact KayeC Jones at 260-427-6408 or kayec.jones@cityoffortwayne.org to arrange a cleanup for your group. Sign up online!
Volunteers will clip honeysuckle limbs from bushes, cut down the remaining trunks with handsaws and carry the brush to an area in the park. All tools and work gloves will be provided. The honeysuckle stems are not prickly and the brush isn't heavy. This is a family-friendly activity so children are welcome, too. Please dress for the weather! Close-toed shoes, like tennis shoes, are recommended.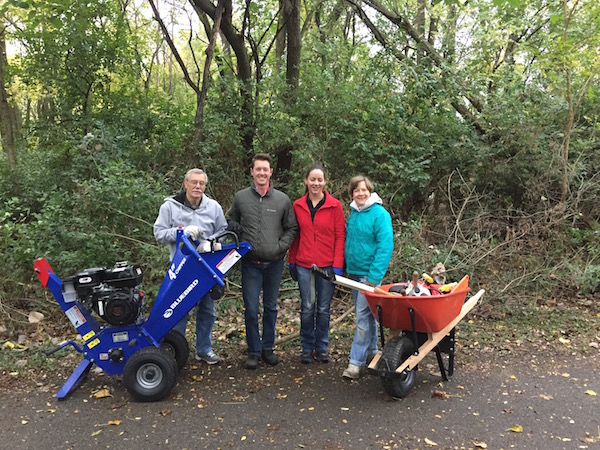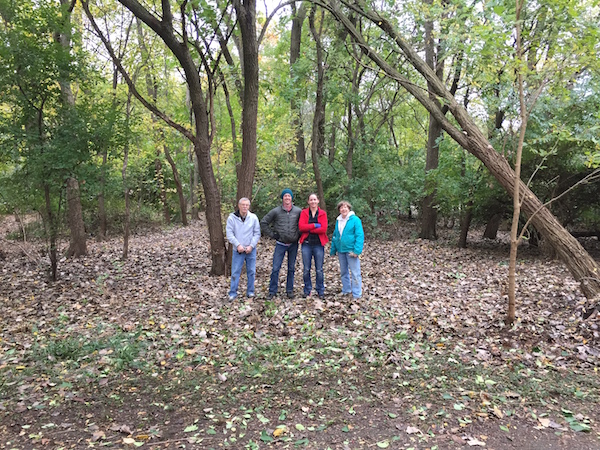 "Before" and "After"  photos of students from The Crossing High School.
Our Partners in Riverfront Advocacy:
Clean Water Initiatives: City Utilities offers many ways to support water quality improvement with its Clean Water Initiatives.
Tri-State Watershed Alliance: sustains healthy watersheds that support thriving communities and economies with increased recreational and business opportunities.
St. Joseph River Watershed Initiative: improves water quality in the St. Joseph River Watershed by promoting economically and environmentally compatible land uses and practices.
St. Marys River Watershed Project: focuses on best management practices (BMPs), water quality monitoring, public education, community outreach and ecosystem restoration activities throughout the St. Marys River Watershed.
Save the Maumee: is a grassroots organization that preserves, protects and improves the ecosystems of the Upper Maumee River and watershed by increasing public awareness through advocacy, collaboration, education and hands-on projects.
Little River Wetlands Project: restores and protects wetlands in the historic watershed of the Little River (a major tributary of the Wabash River), and provides educational opportunities that encourage good stewardship of wetlands and natural ecosystems.
Acres Land Trust: protects land and preserves natural areas in northeast Indiana, southern Michigan and northwest Ohio together with ACRES members.
Allen County Partnership for Water Quality: provides education, information, outreach concerning issues impacting and impacted by storm water.
IDEM Hoosier Riverwatch: involves citizens in becoming active stewards of Indiana's water resources through watershed education, water monitoring, and cleanup activities.
Why is it important to restore our Riparian Buffers?
Riparian buffers conserve and protect the areas adjacent to streams and rivers. When functioning properly they act as a vegetated, protective area between a body of water and human activity and development. The vegetation within riparian buffers plays a critical role in providing for a healthy riverine system. An important first step in good stewardship of our rivers' buffers is to remove invasive species to make room for native species to be replanted. By volunteering just a few hours on a Saturday, you and your group can help us make great strides in restoring our Riparian Buffers!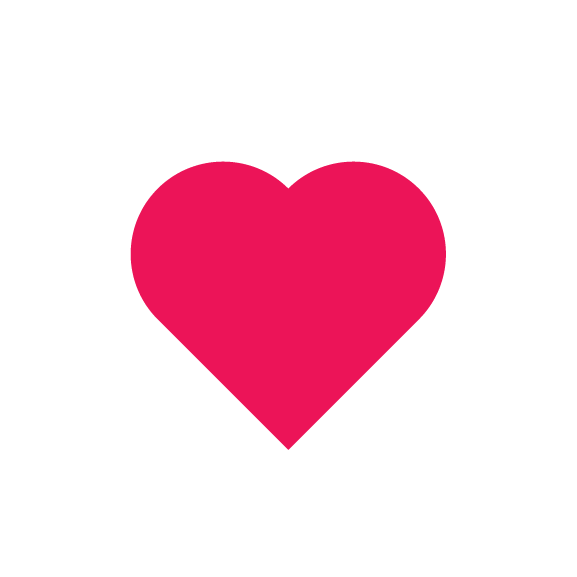 DONATE
Riverfront Fort Wayne's exciting experiences are made possible by the generosity of our donors. With your support, we can sustain Promenade Park for years to come. Learn more and donate today.
DONATE
OUR DONORS
BLOG
The place to talk all things Riverfront. Flow, rivers, flow.