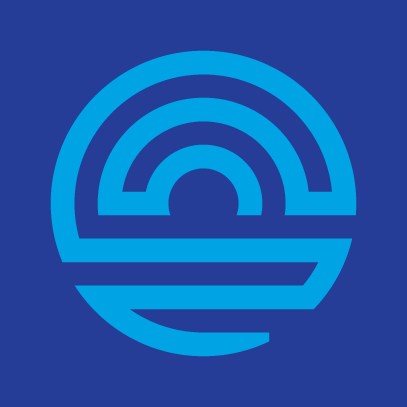 News
New PNC Playground is First-Ever Children's Play Area at Riverfront Fort Wayne's Promenade Park
Riverfront Fort Wayne's Promenade Park is now home to the PNC Playground, a colorful and stimulating new play area designed for children of all ages and abilities. Funding for the new playground was made possible by a $250,000 grant from the PNC Foundation in support of PNC Grow Up Great®, a bilingual $500 million, multi-year initiative to help prepare children from birth to age 5 for success in school and life. The park opened to the public Friday evening.
PNC celebrated the grand opening with a special appearance by Walkaround Elmo from Sesame Street™/©* and handed out craft kits and PNC Grow Up Great educational materials to visitors.
"Our state-of-the-art PNC playground enhances a child's learning experience through a dynamic mix of unique play structures that also serve as attractive public art with ample seating for caregivers and visitors," said Corinna Ladd, PNC regional president for northern Indiana. "It will transform the way our community comes together to thrive and interact through the power of play."
"The PNC Playground at Promenade Park is a fantastic feature of our new Riverfront Fort Wayne," said Fort Wayne Mayor Tom Henry. "Having a play area specifically designed for children of all ages and abilities is a demonstration of our collective commitment to being a welcoming and caring community. Fort Wayne appreciates the generosity of the PNC Foundation in helping make our newest park a point of destination."
This community development initiative serves as Promenade Park's only playground and complements PNC's commitment to support quality early educational experiences.
New PNC Playground Opens
Construction of the playground began in the summer of 2017. The play area is located on the north bank of the St. Marys River between the Harrison Street and Wells Street bridges.
Indiana-based Countryside Play Structures and Landscape Structures, known for designing playgrounds worldwide, designed the area to energize sensory experiences with Rhapsody® Outdoor Instruments and visually vibrant modular and climbing structures with Mobius Climbers and Global Motion®.
Additional Promenade Park highlights include a state-of-the-art pavilion, tree canopy trail, amphitheatre, double-side bandshell, interactive water feature and other attractions. The park was designed for maximum accessibility such as gradual sloping walking paths, ramps, zero-entry splash pad area, intentional pathways for easy navigation and more. Riverfront Fort Wayne programming is focused on three areas of engagement for visitors: arts and culture, nature and recreation.
The PNC Foundation, which receives its principal funding from The PNC Financial Services Group (www.pnc.com), actively supports organizations that provide services for the benefit of communities in which it has a significant presence. The foundation focuses its philanthropic mission on early childhood education and community and economic development, which includes the arts and culture. Through Grow Up Great, its signature cause that began in 2004, PNC has created a bilingual $500 million, multi-year initiative to help prepare children from birth to age 5 for success in school and life.