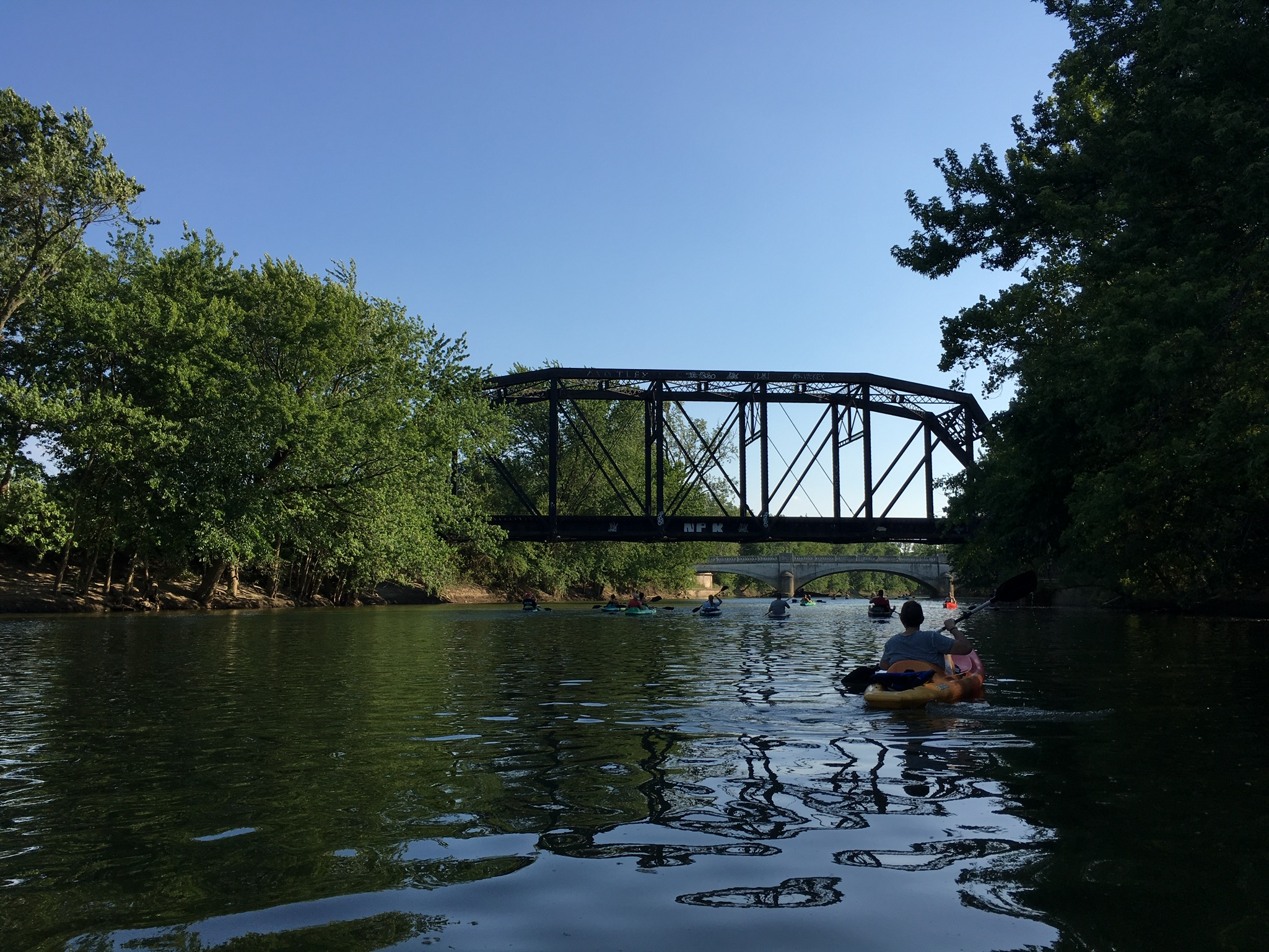 RIVERFRONT FORT WAYNE
PROMENADE PARK
WOULD LIKE TO RECOGNIZE THE CONSIDERABLE CONTRIBUTIONS THAT HAVE MADE THIS PARK POSSIBLE.
CITY OF FORT WAYNE
Tom Henry Mayor
FORT WAYNE COMMON COUNCIL
Michael Barranda
At-Large
John Crawford
At-Large
Tom Freistroffer
At-Large
Paul Ensly
1st District
Russ Jehl
2nd District
Thomas F. Didier
3rd District
Jason Arp
4th District
Geoff Paddock
5th District
Glynn A. Hines
6th District
FORT WAYNE PARKS AND RECREATION
Steve McDaniel
Executive Director
Pamela Kelly, M.D.
Park Board Commissioner
Richard Samek
Park Board Commissioner
Justin Shurley
Park Board Commissioner
William Zielke
Park Board Commissioner
VISIONARY
Ambassador Enterprises
Community Foundation of Greater Fort Wayne
English Bonter Mitchell Foundation
City of Fort Wayne Legacy Fund
Fort Wayne–Allen County Capital Improvement Board
Fort Wayne Park Foundation Inc.
Lilly Endowment Inc.
McMillen Foundation Inc.
Northeast Indiana Regional Development Authority
Parkview Health
CHAMPION
AWS Foundation
Auer Foundation
Howard L. and Stephen L. Chapman
Foellinger Foundation Inc.
The Journal Gazette Foundation Inc.
Old National Bank Foundation
PNC Foundation
Rotary Club of Fort Wayne
Chuck and Lisa Surack–Sweetwater
Waterfield Foundation
ADVOCATE
Kathryn Callen and John B. Powell
William J. and Bonnie L. Hefner Foundation
Magee-O'Connor Foundation
M. E. Raker Foundation
Ian and Mimi Rolland Foundation
James and Margaret Shields
SUPPORTER
Glen and Chris Bickel
BKD Foundation
Andrew and Pam Brooks
Dr. Robert and Susan Dettmer
Do It Best Corporation
Franklin Electric Co. Inc.
Jerry and Rebecca Henry
George Huber
Hope Huber
iAB Financial Bank
Indiana Michigan Power
Rea Magnet Wire Co. Inc.
Mark & Chris Rupp
Suedhoff Memorial Trust Inc.
Todd and Janet Stephenson
Thomas and Susan Trent
Marilyn A. Vachon
Drs. Christopher Zee-Cheng and Barbara Nohinek
THE COMMUNITY FUND CAMPAIGN
FOR THE PARK'S ENDOWMENT
Michael and Lisa Baranda
J. Nelson and Mary Coats
James and Marta DeSimone
Kathleen A. Donaldson, CPA, P.C.
Jack A. Ewing Testamentary Trust
Richard W. Florea
Laura Good
Sam and Molly Graves
Patricia S. Griest
James and Janice Koday
Robert and Sandra Lemon
Dr. William C. and Darcie Lentz
John and Tracie Martin
Ben and Stacey Miles
Dr. C. James and Susan J. Owen
Dr. John D. Reed Jr. and Diana Reed
Beth Regedanz
Glenn and Dora Rogers
Rowe Industries, Inc.
Dr. Rhys and Laura Rudolph
Dr. David and Cheryl Schleinkofer
Bruce and Barb Smith
John and Barb Snider
Spoltman Financial, Inc.
Summit Consultants Inc.
If you would like to invest in the future of Riverfront Fort Wayne, you can make a tax-deductible gift to the project by contacting Sarah Nichter at 260-427-6024 or sarah.nichter@cityoffortwayne.org. All donations are welcome.