Indiana Free Fishing Days
As the Indiana Department of Natural Resources (DNR) Free Fishing Days are coming up on June 6th – 7th and September 26 of 2020, we'd like to remind you of a few things. Fishing on Fort Wayne's rivers can be quite adventurous and you should prepare yourself for the upcoming days. What fish are in our rivers? How can you attract them to make the most of your fishing days? What should you know as a first-time angler? Where are the best places to fish?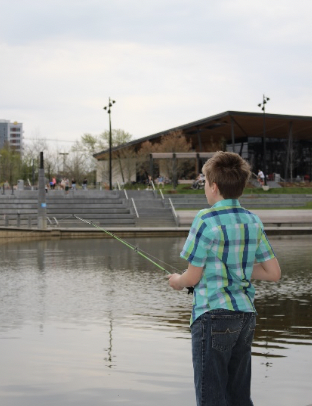 The Fish in our Rivers
The most common fish in our rivers are Carp, which are often observed splashing their backs out of the water. Carp can be easily caught using corn or bread as bait. You can also catch fish with night crawlers, red worms, meal worms, minnows, and crickets as live bait. Surveys by the Indiana Department of Natural Resources have found a variety of sport and non-game fish in the rivers. Saugeye, a walleye-sauger hybrid, have been found along with largemouth and smallmouth bass, white and black crappie, bluegill, catfish, river chub, creek chub, yellow bullhead and longear sunfish. Non-game fish such as carp and suckers account for most of the identified species. Majority of fish like to stay around eddies, and in shaded areas. To learn more about the fish in our rivers
Angular Ethics
While fishing in a public space, especially around others, be sure to respect and follow the ethics of fishing:
· Follow rules regarding fishing licenses, bagging limits, and fishing on private properties.
· Respect others by distancing from other anglers fishing spots.
· Handle fish properly by wetting your hands or using a damp cloth.
· Dispose live bait properly by throwing it in the trash or giving it to another angler.
· You should never litter and always leave an area cleaner than when you arrived.
· Kill any invasive fish species.
The Best Places to Fish
The Indiana DNR will be stocking Shoaff Park Pond and Spy Run Creek at Franke Park with Rainbow Trout in the fall of 2020. View when other locations are being stocked. On our rivers, floating docks are conveniently located at Headwaters Park West, Promenade Park, and Guldlin Park. The north dock at Promenade Park is the most convenient spot at the park to fish, although it is not as popular as the dams, bridges, and quiet boat ramps. Anglers have been spotted at the following places:
· Below the Hosey Dam
· Below the St. Joe Dam at Johnny Appleseed Park
· Johnny Appleseed boat ramp
· Mechanic St. at Camp Allen Park
· Bloomingdale Park west
· Foster Park
· Guldlin Park dock
· Headwaters Park west dock
· The overlook on the St. Joe River at Spy Run Ave. and Elizabeth St.
· At the Spy Run Creek across the baseball diamonds at Lawton Park
· Along the St. Marys pathway by Lawton Park where Spy Run Creek flows into the St. Marys.
In conclusion, enjoy fishing on our rivers and promote the DNR by purchasing a fishing license if over the age of 18, leaving no trace of trash in fishing spots, and be courteous of boats passing by on the river and at the boat docks. To purchase a fishing license and see more information about fishing, visit in.gov.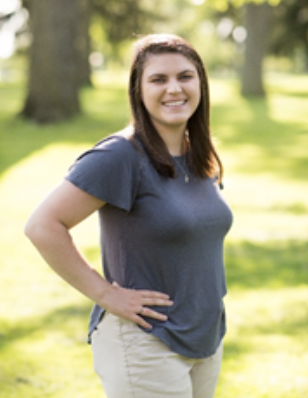 By Andi Douthitt, Riverfront Fort Wayne Special Events Coordinator. Andi has been with Riverfront for a year and has focused on outdoor recreation programs, kids science programs, Dragon Boat Races, and Nevermore Murder Mystery.