Painting at Promenade Park with local artist Sarah Creason
Sarah Creason's motto, "Life is short, art is long" beautifully explains the life she lives. After overcoming many adversities such as battling cancer and losing her arm due to Lymphoma, she knew she had to take full advantage of her life ahead. Sarah says, "Cancer was the best thing to happen to her faith" and "Art has been her salvation." She channeled her passion for life into painting and teaching others the joy of painting. Her impressionist oil and acrylic artwork can spark a feeling of "being there in the moment." Sarah's artwork can be seen at Orchard Gallery in Fort Wayne, Indiana and at Sea Oats Gallery in St. George Island, Florida.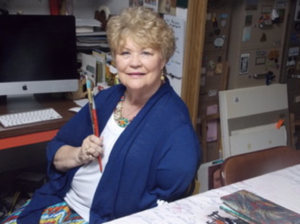 For the Painting at Promenade Park Event, discover what happens when you mix acrylic paint, color, play, and exploration and apply it to a canvas. Non-experienced adult painters are welcome to learn the values of art and create their own masterpiece. Participants will have 5 choices of a painting they'd like to replicate with Sarah leading them step by step. Her fun-loving approach is full of encouragement and laughter. All necessary supplies will be provided, as well as light snack and bottled water. Please bring your own lunch. A refrigerator and microwave are on-site.
Tickets are still available until June 21st! Register online, by phone at (260) 427-6000, or in person at the Fort Wayne Parks Department Offices at 705 E State Blvd.
---
EVENT DETAILS:
DATE: Tuesday, June 28th
TIME: 10:00 a.m. – 2:00 p.m.
PLACE: Park Foundation Pavilion, Promenade Park, 202 W. Superior St.
PRICE: $30/person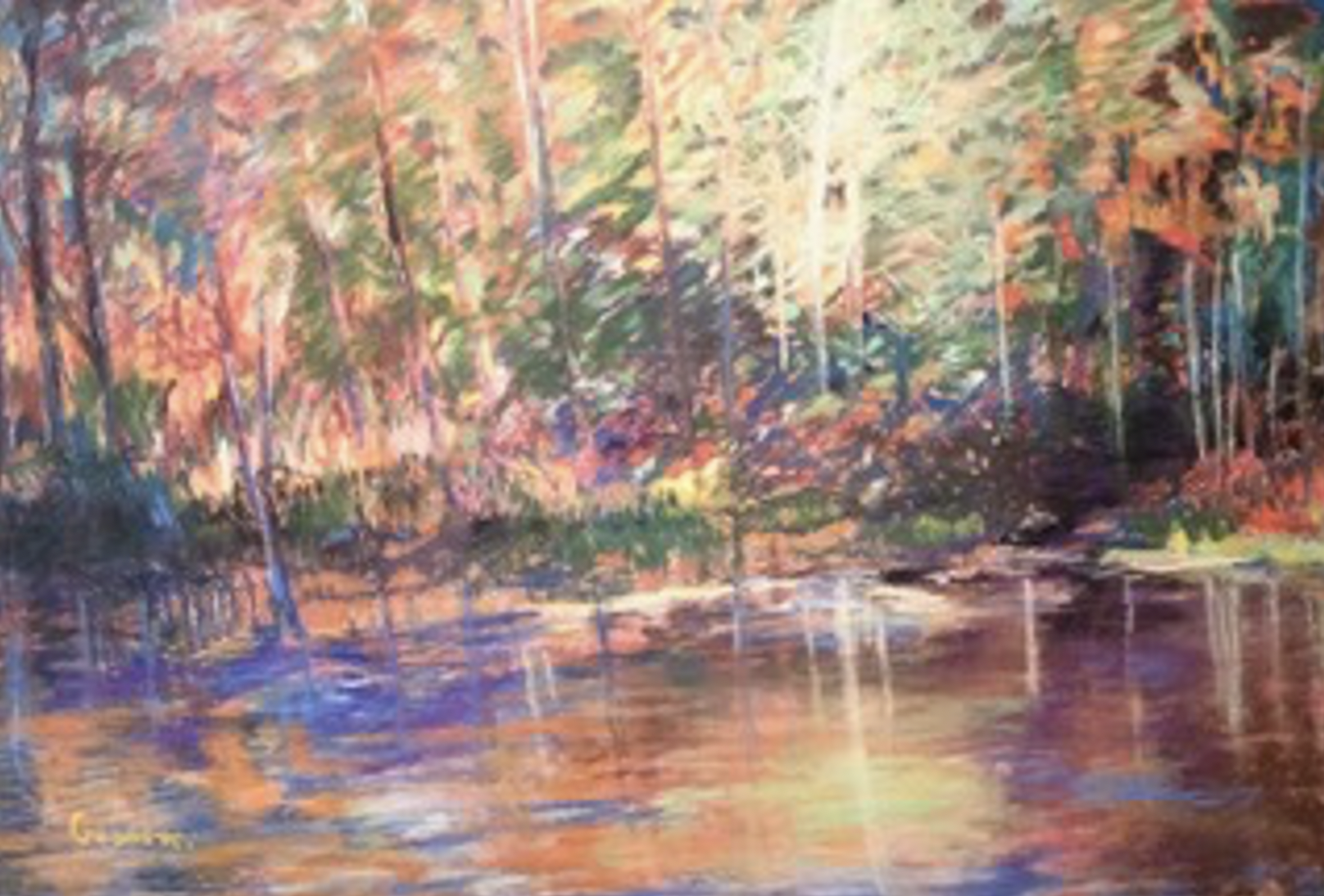 (Images: One of Creason's creations, and Sarah Creason in her studio.)
By Andi Douthitt, Riverfront Fort Wayne Events Coordinator. Andi has been with Riverfront for 3 years and has focused on outdoor recreation programs, kid's science programs, Dragon Boat Races, and the Nevermore Murder Mystery.