Be a Tourist in Your Own Hometown
Riverfront Fort Wayne is excited to participate in Be a Tourist in Your Own Hometown this year on Sunday, September 10, from 12-5 p.m. This will be a great time for Fort Wayne residents, and their friends from out of town, to learn more about Riverfront Fort Wayne—and it's free! For 15 – 20 minutes, stroll along the riverbank with your guide and learn about the history, ecology and visionary Phase 1 construction plans for Promenade Park. Tourists will also have an opportunity to hear about upcoming Riverfront events and programs, and how to get more involved with the rivers. People are often surprised by how different our city looks when they're on or along our flowing waterways.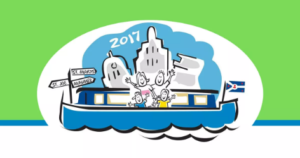 Tours will depart from the cul-de-sac at the north end of Calhoun Street in Headwaters Park. There will be 12 volunteer tour guides leading tours every five minutes, so everyone should get their chance to find out what the excitement is all about. By the end of the tour, our hope is that visitors will have a much better grasp of all there is to know about Riverfront Fort Wayne, will leave the tour inspired and excited about Fort Wayne's future, and know why Riverfront Fort Wayne is Always Moving.
Be a Tourist in Your Own Hometown has 16 other downtown attractions available for free that day including the Botanical Conservatory, the Old Fort, Science Central and the History Center. All you'll need is a passport to get in to the attractions. You can download a passport at visitfortwayne.com/events/be-a-tourist or pick one up at any Kroger or Old National Bank location after August 21.
Be a Tourist in Your Own Hometown this year. I bet you'll learn something new about the great city we live in!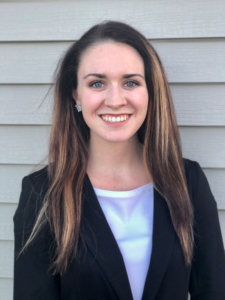 Mackenzie Joefreda is a sophomore studying Marketing & Finance at the Krannert School of Management. She is a member of the PASE Board of Directors, the Purdue "All-American" Twirling Team and Purdue Cru, and she blogs for the Krannert School of Management Undergrad Life. This summer, she worked as a Marketing Assistant with the Fort Wayne Parks & Recreation Department, and as an Intern with Junior Achievement of Northern Indiana.