Movement Makers: A Chat with Steve McDaniel
Movement Makers: A Chat with Steve McDaniel, Fort Wayne Parks and Recreation Department Director
Tell us how you are involved with Riverfront Fort Wayne.
I was part of the Fort Wayne Parks and Recreation team that worked with Riverworks Design Group to finalize the schematic designs and work through construction documents for Riverfront Fort Wayne. I was also involved with developing the framework for the selection of the construction manager for Promenade Park, which included bidding out various construction contracts. Currently, I am the project representative for the department managing the construction. As we develop phases 2 & 3, I will be part of the team that manages the design and construction.
What excites you about Riverfront Fort Wayne?
I'm excited to be involved in a project that will make our rivers accessible and enjoyable to everyone. This great resource in our community has gone unused for years, but soon we'll see more and more people on our rivers—whether it's sightseeing, socializing or exercising. Riverfront Fort Wayne will open up new experiences for our residents to create new memories and relive old.
What do you tell people about Riverfront Fort Wayne?
Promenade Park is just the beginning of Riverfront Development. As we continue to work on the next phases, this will be an outstanding transformation for our city, the region and citizens. That we are truly "always moving".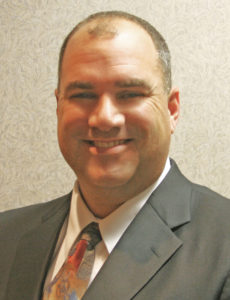 Steve McDaniel is a Fort Wayne Parks and Recreation Department Deputy Director and will take on the role of Parks & Recreation Executive Director in April. He has been with the Department 25 years. Steve is a board member for Trees Indiana, a local organization with a mission "to inspire and educate Indiana's youth to become stewards who plant, protect and maintain their community's trees with a hands-on learning approach." He is also on the Board of the Fort Wayne Municipal Building Corp. Steve is a graduate of Purdue University.