Spring Forward Fest
This FREE, multi-venue music and arts event celebration is a family-friendly festival celebrating the community's Daylight Saving Time change, and welcoming the promise of spring. This year, it will be celebrated the weekend of March 12 from March 12 – March 14.
Events will include programming at the Embassy Theatre, Promenade Park, The Landing, Parkview Field, the Botanical Conservatory and more – alongside light displays all through downtown Fort Wayne. We look forward to promoting a wide variety of experiences that also allow for social distancing and other health-related rules in place.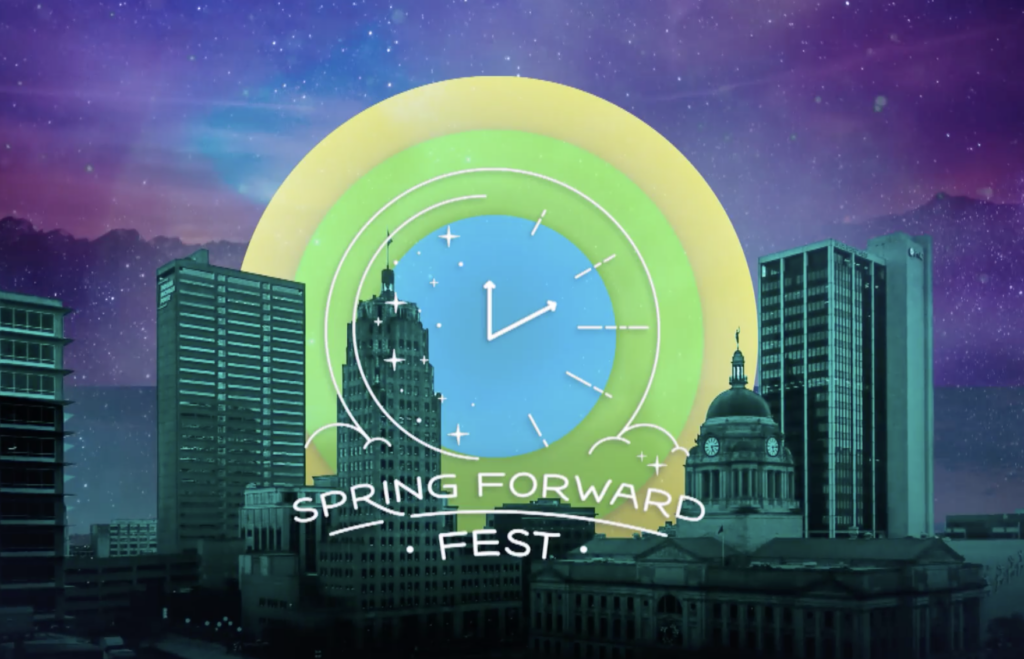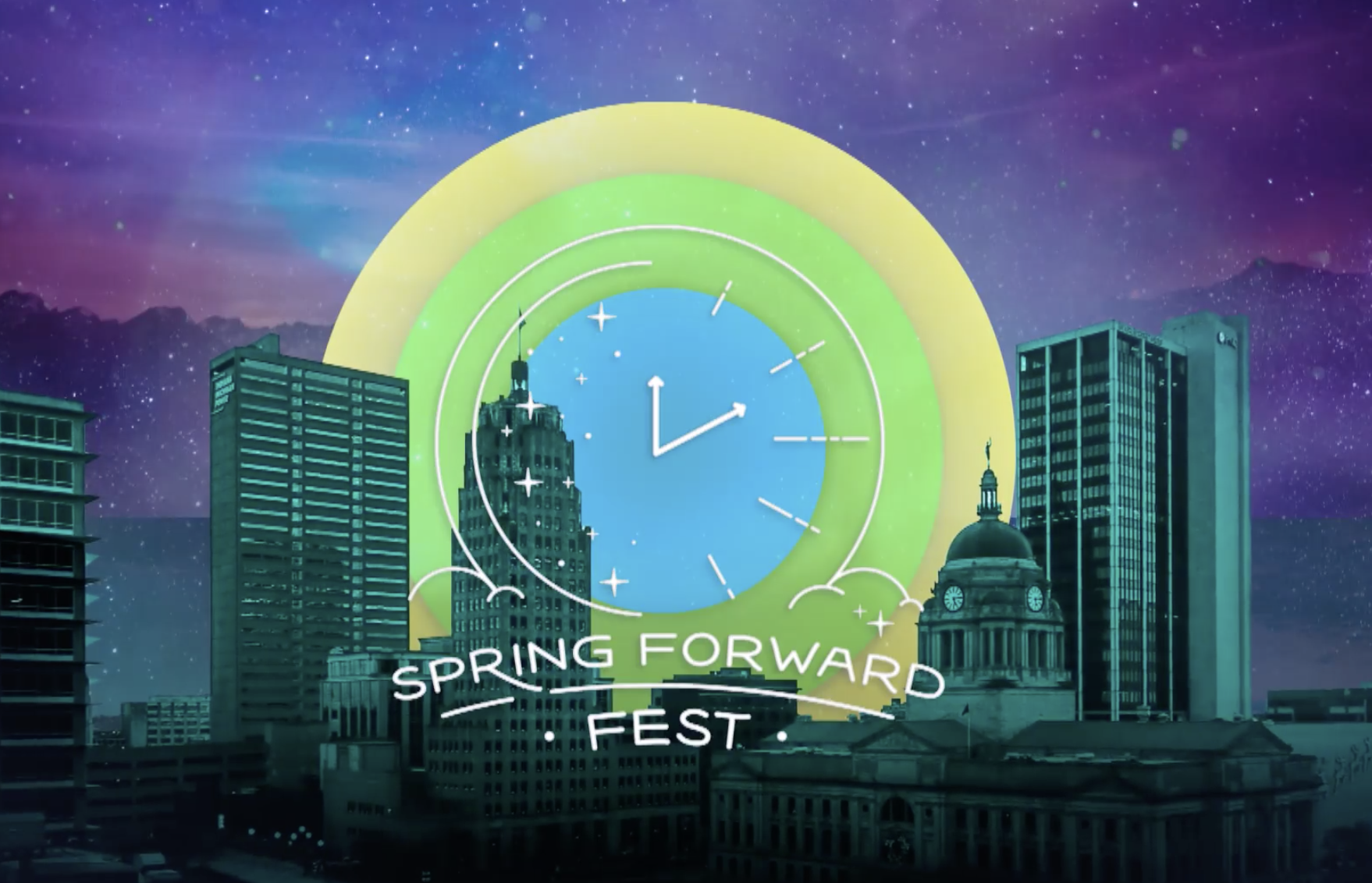 EMBASSY THEATRE
Musician Michael Jacobs in the Ballroom    
March 13, 6-9 p.m. Three 45-minute sets
Multi award-winning singer/songwriter Michael Jacobs creates a compelling musical blend of roots rock and folk.
PARKVIEW FIELD
Open House    
Saturday, March 13, 6-9 p.m.
Highlighting 2021 TinCaps baseball and enjoying the beautiful Parkview Field.  Limited Concessions and bar available.  TinCaps Trivia every half hour with prizes.  Event will be located indoors in our 2nd floor area called the Suite Level Lounge.  Video board and televisions running with TinCaps highlights, music playing on the concourse.  Free Parking in the Silver Parking Lot located off of Brackenridge and Ewing Street.
BOTANICAL CONSERVATORY
Spring Forward at the Conservatory     
March 12-13, 10 a.m. – 5 p.m.; March 14, 12-4 p.m.
Soak up bright island fun as part of "The Tiki Bowl" play garden, and discover smells of spring as you locate the latest Sniff List. Also, enjoy a colorful window display in the Botanical Connector accessible from the Embassy Theatre's skywalk bridge.
PROMENADE PARK
Light Promenade Park
March 12, 8 p.m. through March 14, 11 p.m.
Promenade Park will be glowing in various colors throughout the weekend of March 13th.
THE LANDING
All weekend long
Enjoy spring lights and special offers from participating businesses on the Landing, all weekend long.