Experiencing Promenade Park for Adults
Promenade Park has become one of the most celebrated locations of northeast Indiana in 2019. With recent press from USA TODAY, the great success of this new park is because there is something for every person at every age. Filled with dining and drink options, greenspace areas, a canopy trail, river adventures, a private venue, endless fountains, and a brand new playground, Fort Wayne has never experienced so much for so many in one single location.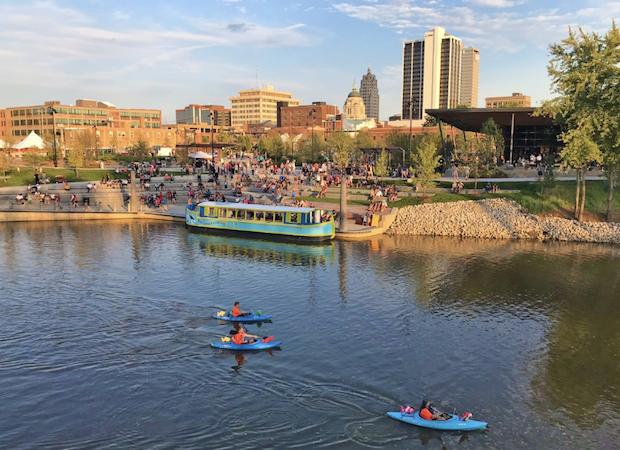 Even though visitors are often experiencing the park with their kids, Promenade Park is also the perfect place to enjoy an adult day or night out with family or friends. Whether visits wants to enjoy a recreational activity on the river or a cold drink underneath the DTFW skyline, there is plenty to do. Below is a list of things to make note of and enjoy!
Trubble Riverside Café & Tap has some great drink and dining options. Enjoy a rotation of brown ales, lagers, IPA's, stouts, and pale ales. Try a cold one while out on the patio and take in the beauty of the park matched with that hoppy taste that you love.
If you want to enjoy more than beer, make sure to check out Friends of the Rivers' tours on the Sweet Breeze Canal Boat. Beer On The Boat or the Wine on the Water series are both unique events that are catered to adults. This is the best way to enjoy a drink on the river with your friends while being safely guided by the Sweet Breeze staff. You haven't seen Fort Wayne until you have seen it through the eyes of this beautiful canal boat. Don't miss your chance to enjoy Sweet Breeze!
Enjoy one of the cornhole or ping pong stations with friends in the middle of the park along the Doermer Kids' Canal. The cornhole bags are provided by staff each day during park hours or you are welcome to bring your own. Enjoy this throughout the day and get a little exercise in with your pals.
If you are inspired by the incredibly beauty of the Park Foundation Pavilion, start planning your next event at this location. Riverfront Fort Wayne offers the ability to rent out the pavilion for personal use so that you can create a personal and unique experience on the river. From weddings to social engagements, the Park Foundation Pavilion is the new favorite location for your next adult event.
Also, make sure to check out the Sweetwater Bandshell. Concerts held here are soon to become a local hotspot. The surroundings provide beautiful backgrounds for your Instagram photos with friends, and the lawn is lush and perfect for you to bring a blanket to enjoy the tunes of a local band. The Legendary Trainhoppers kicked off opening night of Promenade Park and if it is any indication of the fun to be had here in the future, we are all going to be enjoying many nights here in the future.
Schedule a day date or evening at Promenade Park without your kids. You'll find that the park that serves you and your kids so well is the same park that will welcome adults visitors for years to come. Promenade Park is the park you grew up waiting for. Whether you were born and raised in Fort Wayne or visiting downtown Fort Wayne for the first time, you will find a way to make this your own.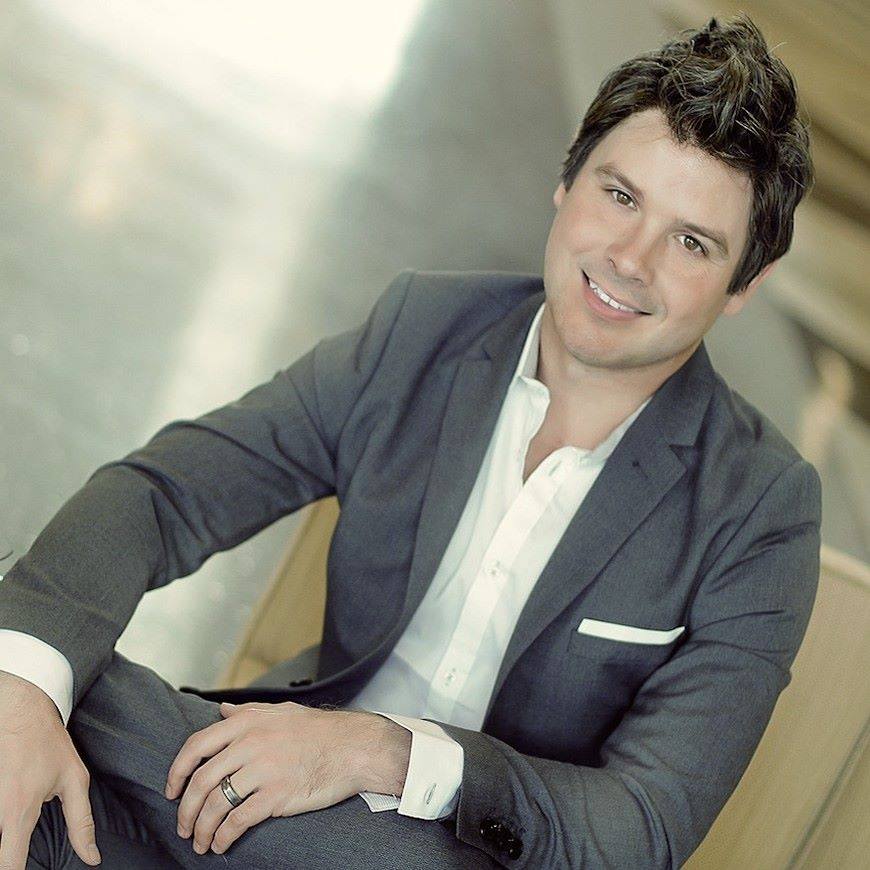 by Stephen J. Bailey, owner of PH Digital. Stephen has owned a digital marketing company since 2006 and works out of the Anthony Wayne Building in downtown Fort Wayne. When he isn't on our rivers, he serves on multiple boards and committees in northeast Indiana.