Road and Trail Closures / Restrictions due to Promenade Park construction:
Superior Street Lane Restrictions:  There are lane restrictions along Superior Street between Wells Street and Calhoun Street in the westbound lanes to protect the work zone and allow for construction traffic. Lane restrictions along Superior Street will remain in effect throughout the project.
Harrison Street Road Closure:  Harrison Street is closed to through traffic between Superior Street and the St. Marys River. The closure of Harrison Street will be required for new storm water and sewer improvements, utility relocations, as well as the construction of Promenade Park.
Rivergreenway Trail Detour:  Rivergreenway Trail users will be detoured to sidewalks along 3rd Street and Wells Street to bypass the construction zone.
Tunnel Works Program: Fort Wayne City Utilities has hired a contractor to construct a large tunnel that will be located in the bedrock below the city. This system, known as Tunnel Works, will collect and transport sewage from locations where Fort Wayne's combined sewer system might overflow during wet weather to the sewage treatment plant. Investment in the Tunnel Works Program will improve river water quality and benefit Fort Wayne and surrounding areas for generations to come.
Construction: Riverfront Phase 1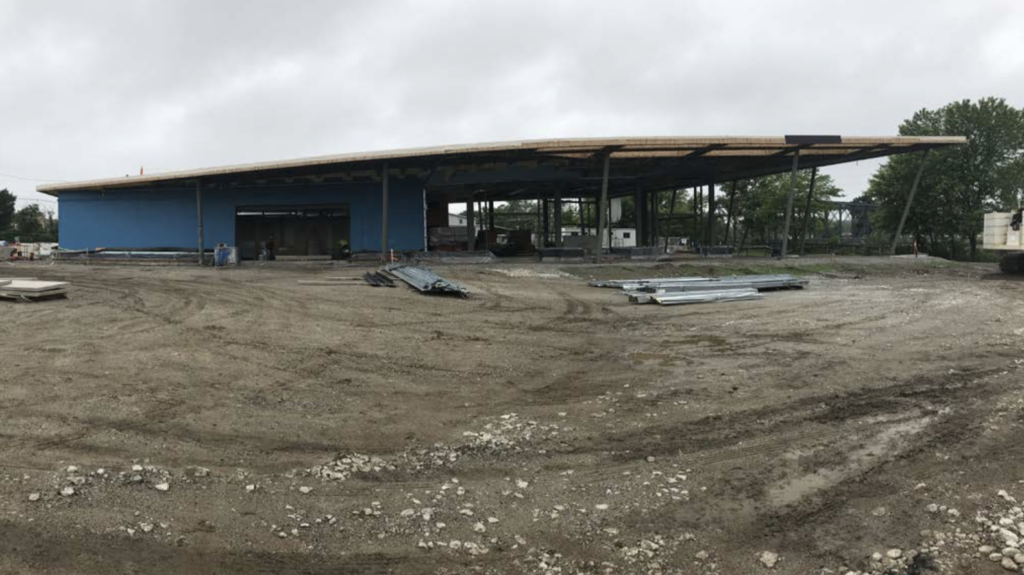 Construction Update:
View the May 6, 2018 construction report.
View the May 13, 2018 construction report.
View the June 17, 2018 construction report.
View the June 24, 2018 construction report.
View the July 1, 2018 construction report.
View the July 8, 2018 construction report.
You can see the latest progress on the Construction Cam.
The place to talk all things Riverfront. Flow, rivers, flow.